Presetting a Saved Plan for the character you use can make crafting items in-game more convenient.
Recommended

Recommended Saved Plans are set by default in the game.

User Saved Plans

Loadout > Saved Plans > Search Saved Plans / Create a Saved Plan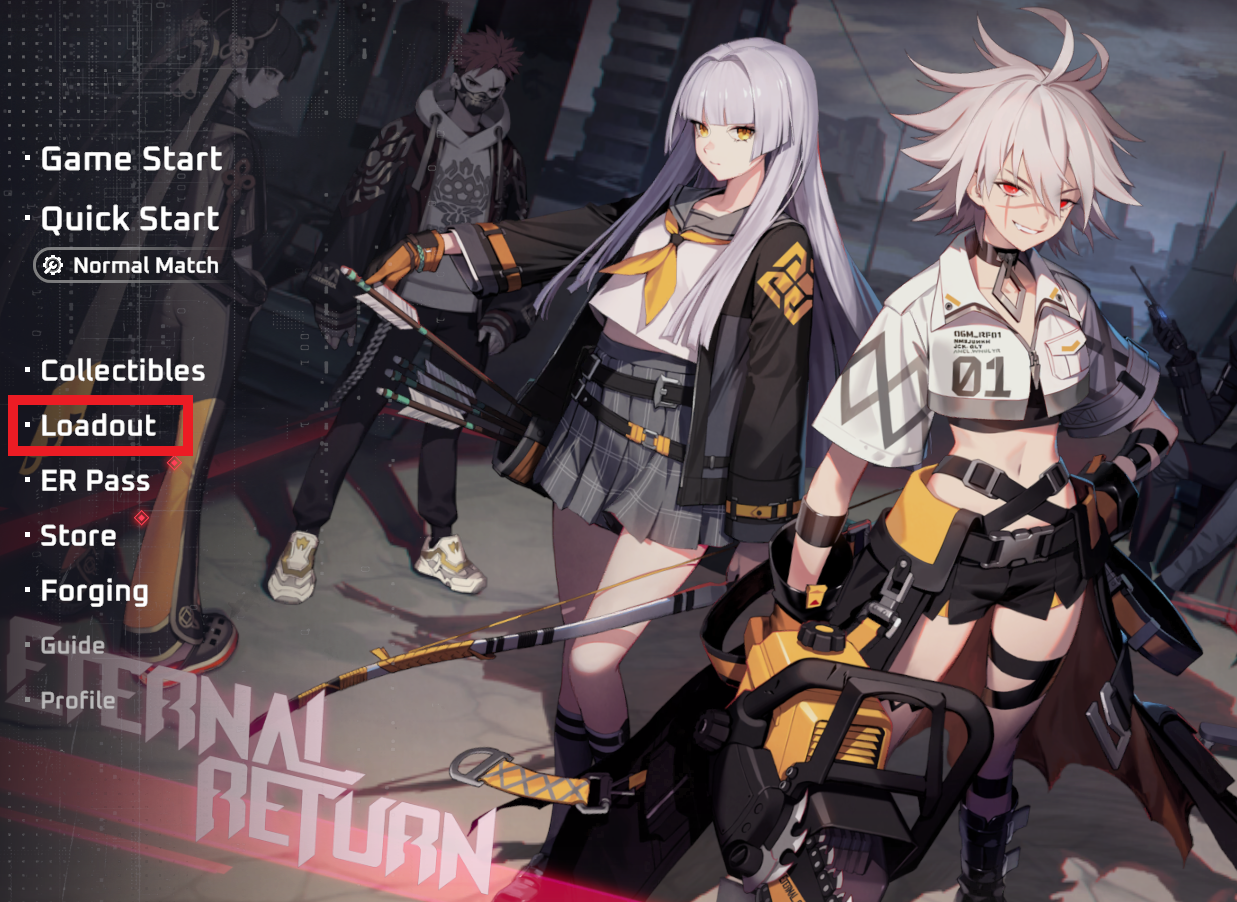 Search Saved Plans: You can see other players' Saved Plans and get them.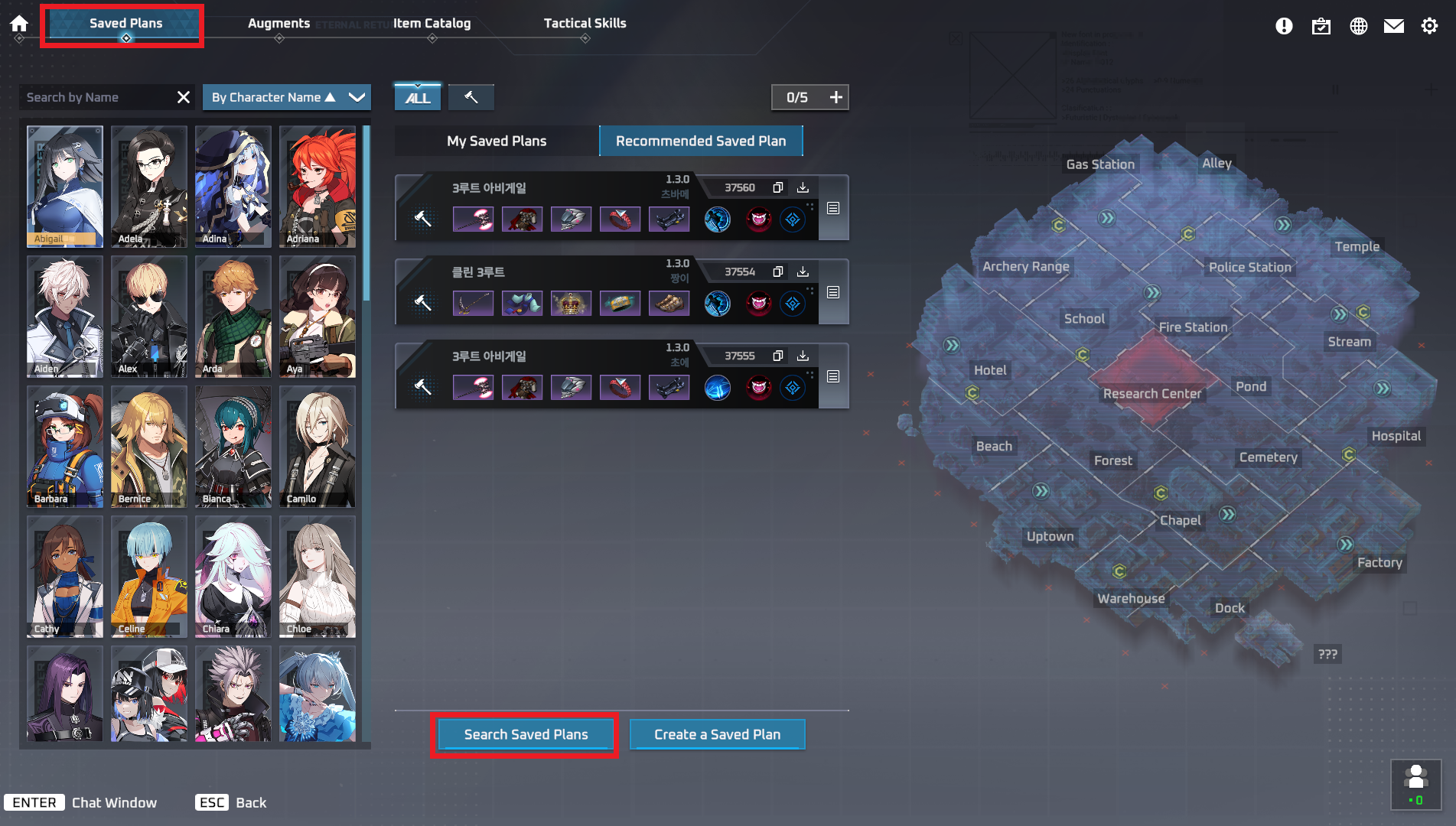 Import Saved Plan ID: You can retrieve a shared Saved Plan by directly entering its ID.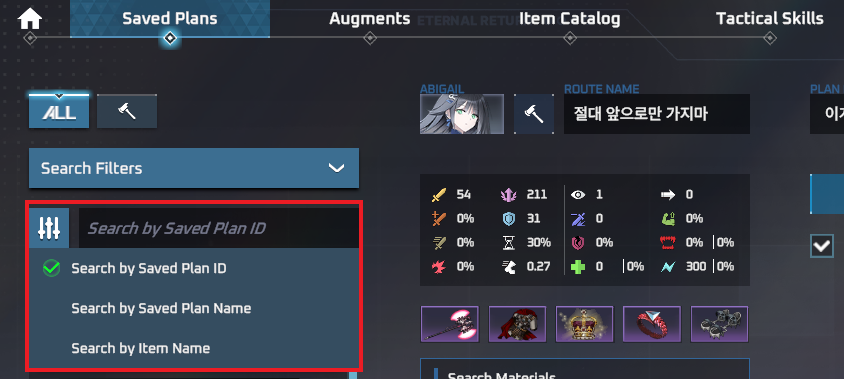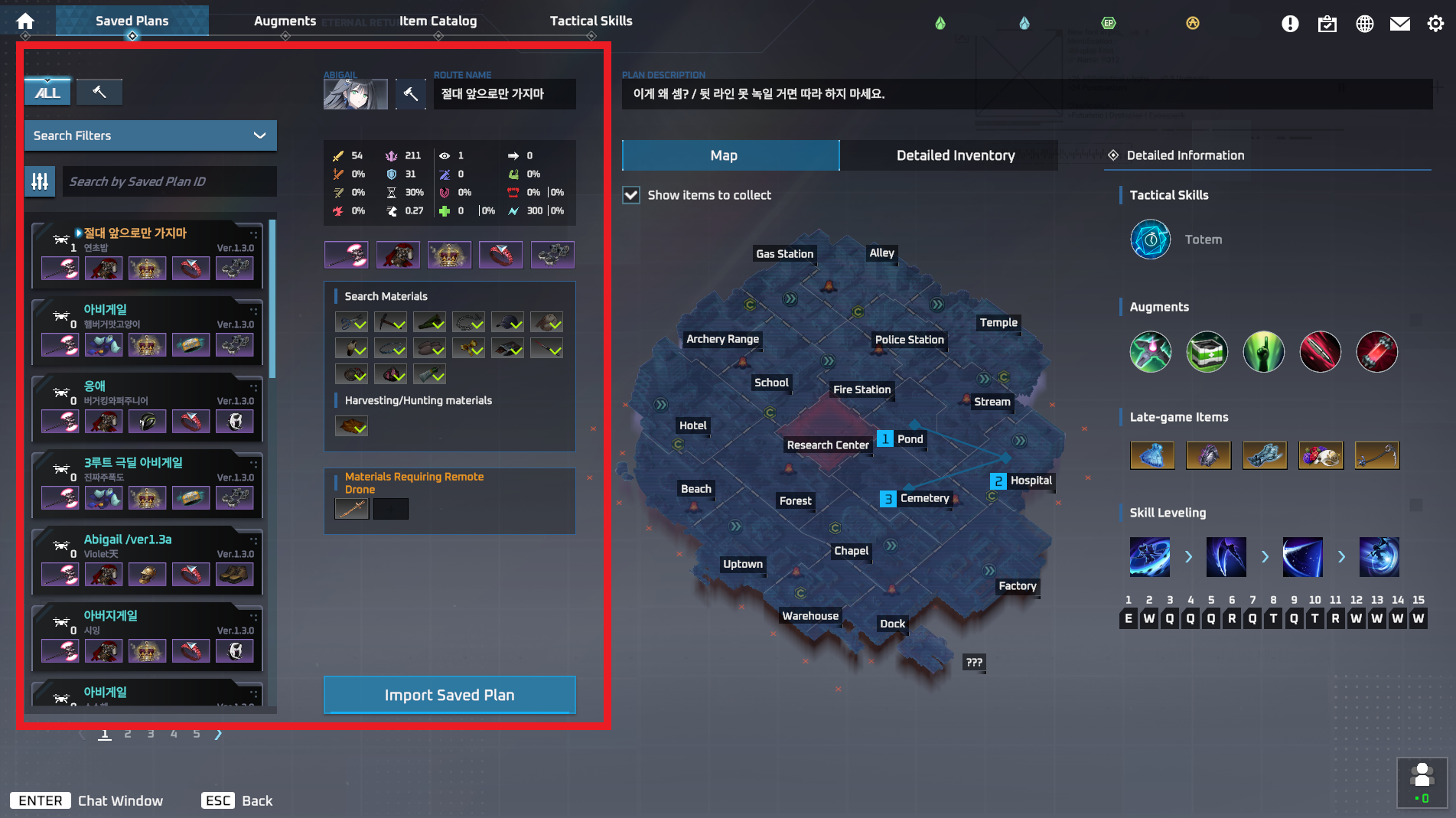 Create a Saved Plan: You can create your own Saved Plan by selecting items, setting movement routes, Tactical Skills, and Augments.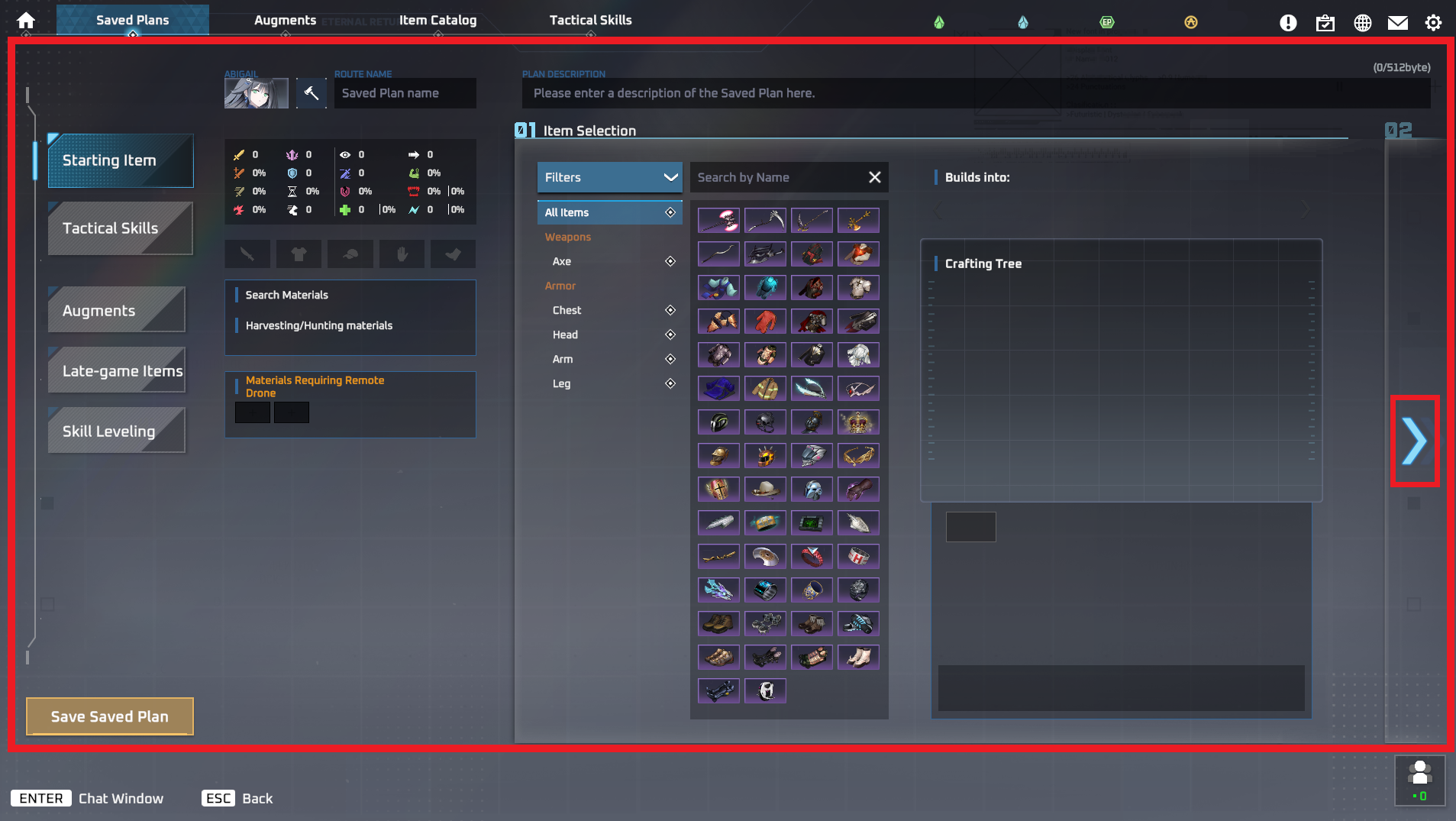 After you've created your desired starting item, select Auto-create Saved Plan to recommend a route that will give you all the materials you need. You can also create your own by selecting the area of your choice.