You can get Twitch Drops whenever you watch an Eternal Return stream that has Drops enabled.
You can see your Drops setting by clicking the [Settings → Support → Link Twitch Account] button on the page or via the link below.

☞ [Eternal Return Drops on Twitch]
You can learn more about how to earn Twitch Drops by following the links below.
☞ [How to Discover and Claim Drops on Twitch]
▶ How to check if your Twitch account is connected to Eternal Return:
After logging in to your Twitch account, go to [Profile → Settings → Connections → Other Connections] sand check that your account is connected to Eternal Return.
▶ When you reach your Drops requirements, you'll see a pop-up in the chat of the stream or on the top-right corner of your screen. This means your reward has been sent to your Inventory, you can check it by going to Profile → Drops → Inventory.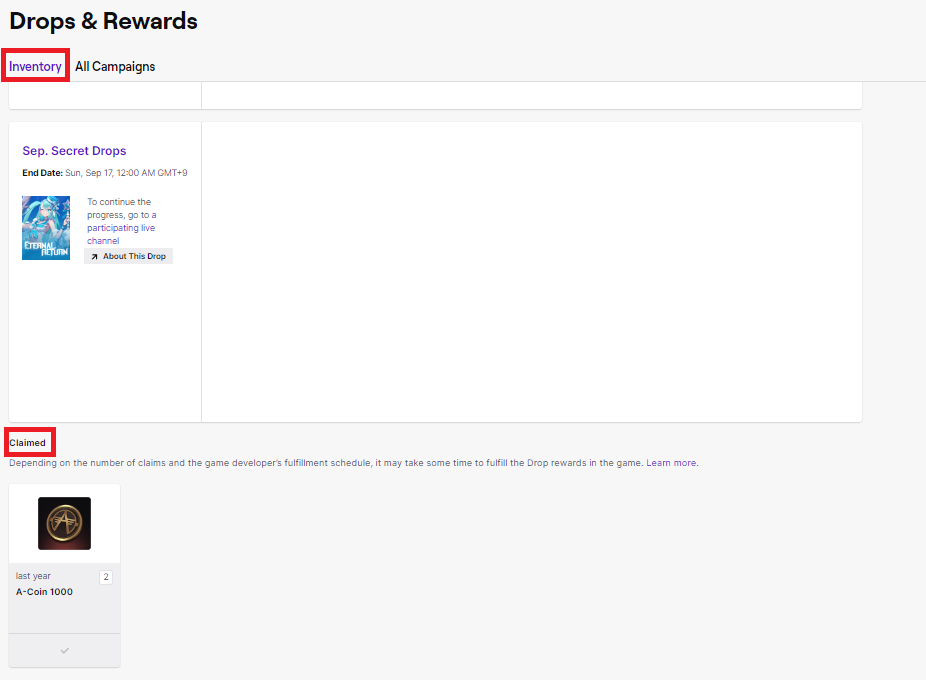 You must click "Claim Now" in your Inventory within the validity period of your Twitch Drops to get the reward in-game.
After that, you can claim your reward in-game in [Store → Drops
].