Credits
Credits serve as the virtual currency of Eternal Return and are needed to acquire a variety of materials.
You can earn Credits in different ways on Lumia Island.
- You'll get a small amount of credits every few hours.
- You can also get them from hunting Wild Animals.
- By slaying test subjects
- By slaying test subjects and collecting their rewards.
- Or by slaying objectives (Alpha/Omega/Dr. Wickeline)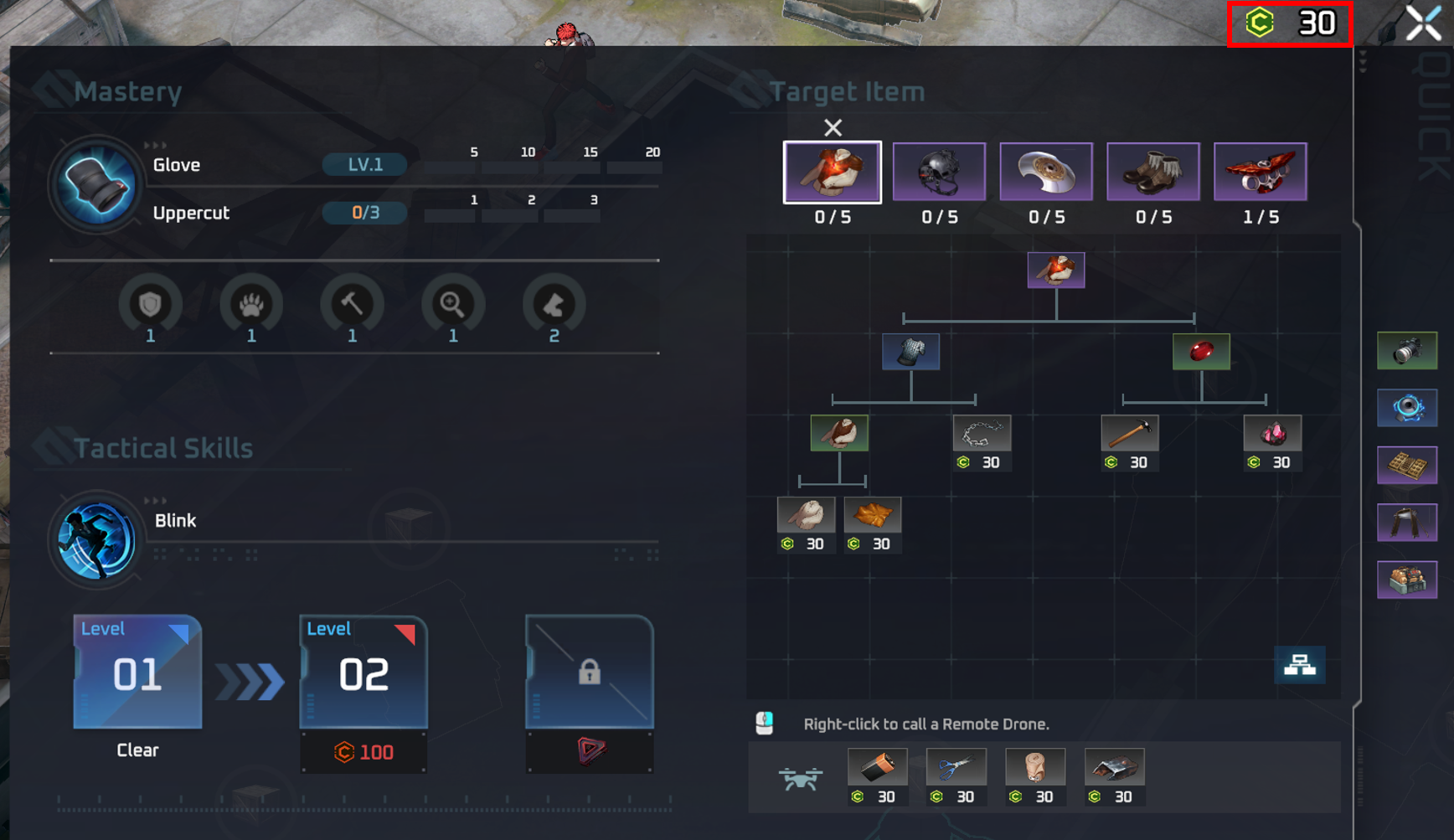 And after all that hard this is how you use them:
If the material you're looking for isn't in a box, try using a Remote Drone.
Anytime, anywhere, as long as you have credits, you can get the materials you need by simply right-clicking on the item.
You can also go to a Kiosk where you can use credits to buy even special materials.
Kiosks
Don't be sad if you don't get the special materials that appear at designated times!
You can use your credits to purchase them, revive teammates, or buy a rootkit to escape from the island at a Kiosk.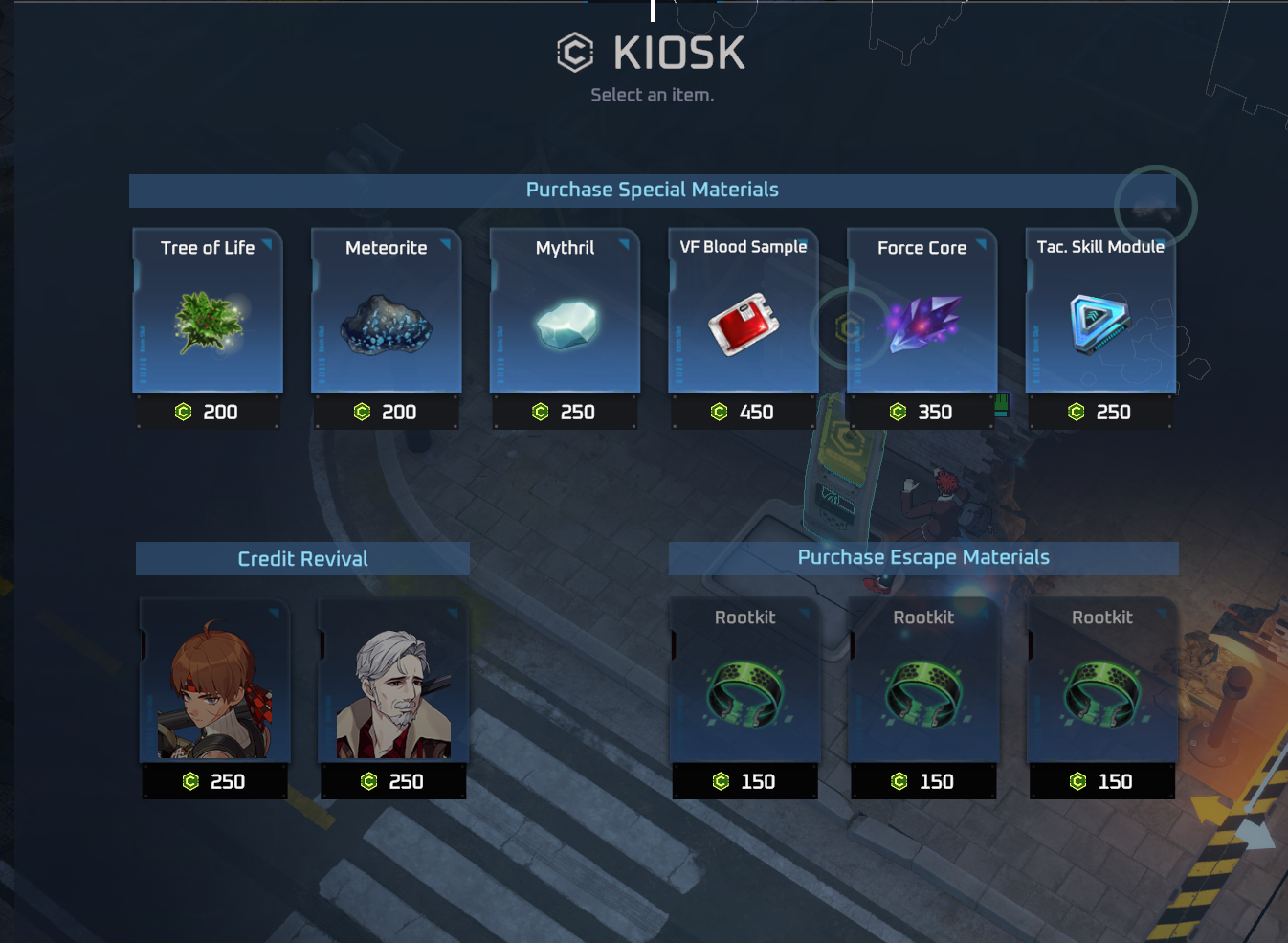 8 Kiosks are found in various locations around the map.
Find them and use your credits to get special materials that can make you more powerful!