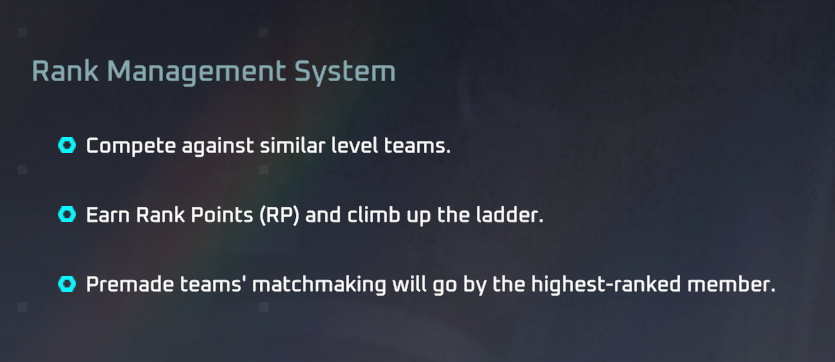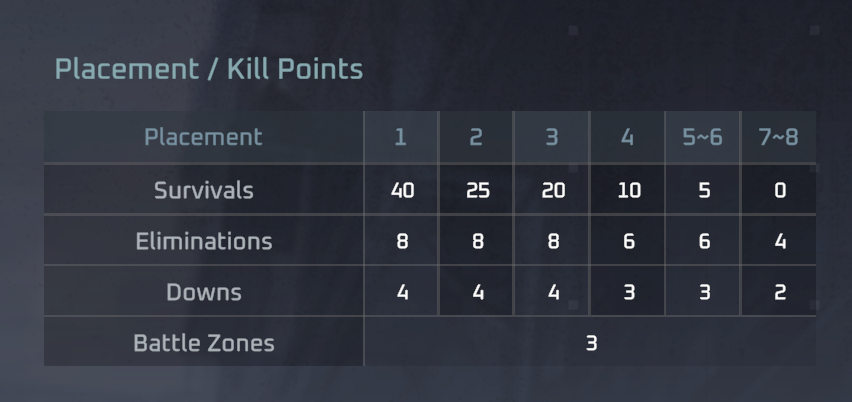 Survivals: Points based on final standings

Eliminations: If the downed target dies after the start of Day 3, or if you wipe out the entire enemy team, regardless of the day.

Downs: Points earned for downed enemies.

Battle Zones: Points for kills on the Battle Zone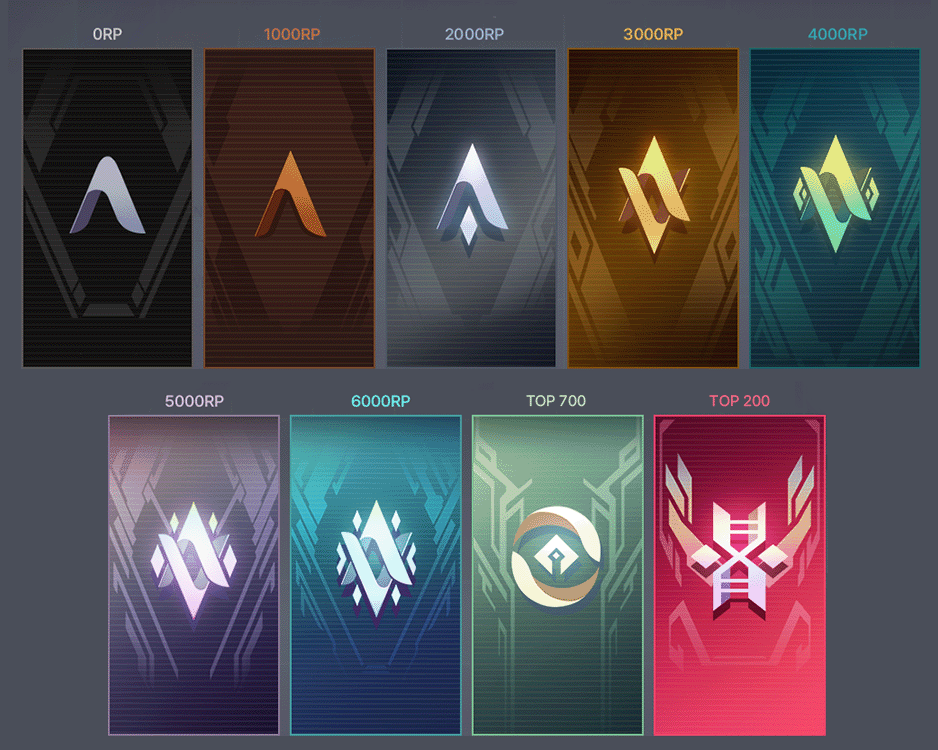 Higher tiers are more expensive to enter, and the number of points earned is the same regardless of tier.
However, if your score is way higher or lowered compared to the average tier of your match, we partially adjust it.
[Tier Correction Multiplier]
To account for ER's wide padding range, we correct based on a division difference.
Based on the difference between your division and the matching average division, all kills are treated as follows:

Less than -3 = 80% ex) If you are Gold 2 and the matching average division is Silver 1
-2 = 90%
-1 = 95%
0 = 100%
+1 = 105%
+2 = 110% +3 or higher = 120% ex) If you are Gold 2 and your matching average division is Platinum 3
[Entry Cost]
Tier

RP range (subject to change)

Entry cost (subject to change)

Iron

4

0 ~ 249

0

3

250 ~ 499

2

500 ~ 749

1

750 ~ 999

Bronze

4

1000 ~ 1249

10

3

1250 ~ 1499

12

2

1500 ~ 1749

14

1

1750 ~ 1999

16

Silver

4

2000 ~ 2249

18

3

2250 ~ 2499

20

2

2500 ~ 2749

22

1

2750 ~ 2999

24

Gold

4

3000 ~ 3249

26

3

3250 ~ 3499

28

2

3500 ~ 3749

30

1

3750 ~ 3999

32

Platinum

4

4000 ~ 4249

34

3

4250 ~ 4499

36

2

4500 ~ 4749

38

1

4750 ~ 4999

40

Diamond

4

5000 ~ 5249

42

3

5250 ~ 5499

44

2

5500 ~ 5749

46

1

5750 ~ 5999

48

Mythril

10

6000 ~

50 +

Titan

10

Mythril Top 700

 

Immortal

10

Mythril Top 200

(Add 2 points for every 250 RP)