Errors can occur in various cases. Log files are required to check how the error happened.
Please attach your log files when sending us an inquiry so that we can look through your issue as soon as possible.
[ How to find PC game log files ]
※ Log files right after abnormal situations such as disconnections or connection delays are required. Please take note that restarting the game will erase the previous log files.
1. Open the Windows Search Bar by pressing Windows + R.
2. Enter the text below and run the Windows Search Bar. (Ctrl + C / Ctrl + V)
%USERPROFILE%\AppData\LocalLow\NimbleNeuron\Eternal Return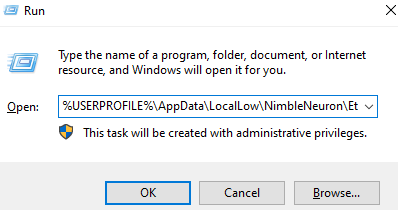 3. Attach the Player.log files in the given path.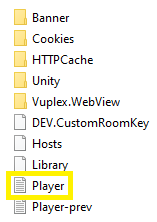 ※ When sending us an inquiry, letting us know about the Game ID can greatly help.
※ Player-prev log files are made when restarting the game. Please send them together if it's hard for you to distinguish the log files.